2017 Fantasy Baseball draft strategy: Will Matt Harvey be back to normal? – CBSSports.com
Tommy John we know. Tommy John we can handle.
When Matt Harvey had Tommy John surgery at the end of the 2013 season, it hurt coming off a Cy Young-caliber breakthrough, but it also felt just right, like the chapter you're always tempted to skip in a story you've read time and time again.
But this … thoracic outlet syndrome? That sounds super clinical and imposing … and obscure enough that you can't even be completely sure you're pronouncing it right. The severity is obvious. The prognosis not so much. Who knows what dangers lurk beyond?
And the resolution? Downright savage. To relieve the tension on the nerves and vessels being pinched between the upper-most rib and the shoulder blade, the rib is … excised. And discarded. Like the picked-over carcass of a slow-footed mammal.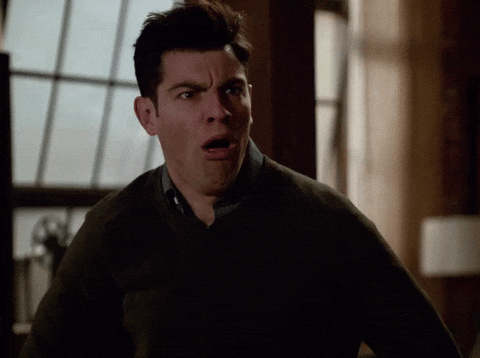 The list of those who've known the pleasure won't put your mind at ease either. It's highlighted by names like Chris Carpenter, whose career ended that same year, and Josh Beckett, who got only one more. And Noah Lowry, Shaun Marcum and Matt Harrison are all remembered for how quickly their careers were derailed by … something or other. 
Was it this? The thoracic, rib-eating monstrosity? Is it to blame for what befell those pitchers?
Actually … no. It's amazing when you go case by case and determine where the procedure fit in with everything else. For each of these pitchers, it was the least of their concerns.
Carpenter, emboldened by the Cardinals' postseason chances and smelling the end of his career at age 37, actually came back two months after the procedure and put together a 3.23 ERA in six starts between the regular season and playoffs. Beckett got back to dominating after a couple of down years — putting together a 2.88 ERA, 1.17 ERA and 8.3 strikeouts per nine innings in 20 starts — before suffering the hip injury that ultimately did him in. Lowry didn't have the surgery until 2009, long after forearm and elbow injuries had derailed his career, and Marcum had also already fallen out of favor when he had the procedure in 2013.
Meanwhile, Harrison is an honest-to-goodness success story. He had the procedure back in 2009, two years before beginning the two-year run in which he averaged 16 wins with a 3.34 ERA. It was a back injury that ruined him. And did you know Mike Foltynewicz had the procedure last offseason? That's right: Thoracic outlet syndrome ended his 2015 rookie campaign. And he responded how? By continuing to hurl 100-mph fastballs as he shaved a run-and-half off his ERA.
You wouldn't have even known he had it. Shoot, I didn't know until I started reading about Harvey's condition, and in addition to it being my job to know, I'm a Braves fan.
And that's what struck me in researching this article: how often this procedure slips under the radar. A couple more examples: Alex Cobb, better known as one of Tommy John's latest victims, had the procedure in 2011, before he had even established himself as a Fantasy asset. Jaime Garcia had it in 2014, which actually ended a long run of injury-plagued years for him. He turned in a 2.43 ERA the following year.
Thoracic outlet syndrome isn't as glamorous as Tommy John surgery and doesn't have the headline-friendly name, but it's not exactly a rarity and certainly isn't a rib-eating, career-threatening monstrosity. Quite the opposite, actually. I've struggled to find even one pitcher who was definitively ruined by the procedure or the injury that preempted it, and most clearly benefited.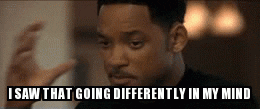 The hope, then, isn't just that Harvey will be healthy for 2017 but that he'll also be back to top form after last year's misery. I mean, you can understand why he struggled. He didn't have normal feeling in his right hand. He didn't have his usual velocity or command, and he didn't have an explanation as to why.
"Throwing a baseball has always been easy for me, and last year it just wasn't," Harvey said. "I tried as much as I could to battle through it. Eventually, it just wasn't helping."
Now he has an explanation, and the remedy was a procedure with a surprisingly encouraging track record.
Which leads me to believe all of the concern is totally overblown, the construct of a unapologetically pessimistic New York sports media and national writers pressed to react on too little information (
such as myself
). Drafting him isn't without its risks, of course. We can't be sure he won't suffer a setback or won't have his innings limited in some way. But knowing all he can be in an era when ace-caliber pitchers are the only reliables in Fantasy, letting him slip to Round 11, his going rate on FantasyPros, is nothing short of paranoia. And I'll say as much even if his velocity isn't all the way back his spring.
Cobb said it took him a year after the procedure to regain his, and Harvey will be eight months removed at the start of the season. But as long as his command is back, which he says it is, I trust he'll get by on a mid-90s fastball. Worst case to me is something akin to Michael Fulmer, who's going six picks earlier on average, and Harvey's upside is much, much greater.
Snagging Harvey as your fourth starting pitcher could be what wins it for you.
CommentsWrite a Reply or Comment:
You must be logged in to post a comment.