Daily Fantasy Baseball 2015: Top DraftKings Bargains, Strategy for August 14 – Bleacher Report
It's (almost) the freakin' weekend, baby, I'm about to have me some fun. Yeah, I just quoted R. Kelly. And I will not apologize because DraftKings daily fantasy has me feeling some kind of way before the weekend even starts.
OK, now that that's out of the way, let's take a look at the best options for a balanced lineup. Before setting your roster for Friday, take a look at these bargain-bin picks for August 14 on DraftKings.
Pitcher: Chris Bassitt, Oakland Athletics ($6,300)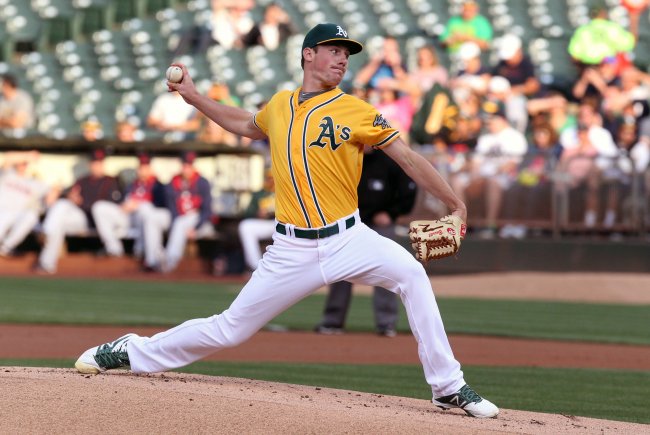 Lance Iversen-USA TODAY Sports

Want to afford top-of-the-line pitchers like Max Scherzer or David Price? Well you're going to need a No. 2 starter that is affordable with numbers to back him up. That describes Chris Bassitt to a tee.
The Oakland Athletics churn out young pitchers with a wealth of talent, and Bassitt is the latest in that trend. With an average of 29.8 fantasy points in two August starts, Bassitt is primed for another key start. Oh, and one of those games was against the Baltimore Orioles—his Friday foe. Look for Bassitt to shine again.
First Baseman: Pedro Alvarez, Pittsburgh Pirates ($3,400)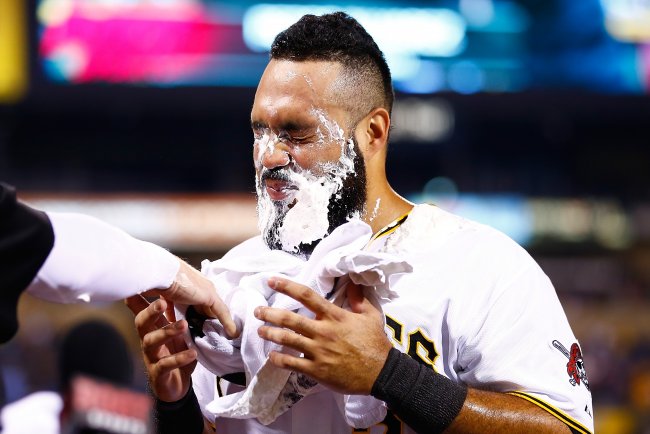 Jared Wickerham/Getty Images

Pedro Alvarez has been great in spurts this season. Those spurts haven't lasted long, but he is slowly heating up again in August. Over the last four games, Alvarez has seven hits, four extra-base hits, two homers, (*takes breath*) three runs and three RBI.
That, my friends, is good for an average of over 12 fantasy points during that stretch.
Sure, there are other first basemen for over $4,400 like Paul Goldschmidt or Chris Davis that are putting up solid production. But with Alvarez batting .444 with three extra-base hits against New York Mets righty Bartolo Colon, he's a perfect addition to any balanced lineup.
Second Baseman: Brandon Phillips, Cincinnati Reds ($3,500)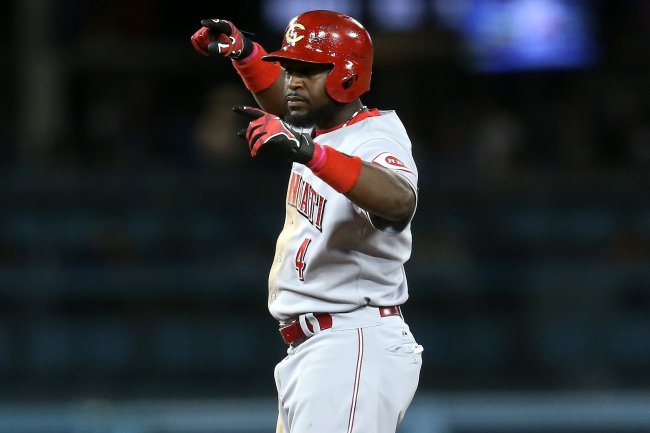 Stephen Dunn/Getty Images

Speaking of players who are scorching hot recently, Brandon Phillips fits in that category. Alvarez has played well recently, but Dat Dude has just been absurd since July 30. Since that date, Phillips has a .411 average with five stolen bases, which is pretty good.
He also proved that he still has pop in his bat with a double and three RBI on Thursday. I'm not exactly sure why his price is so low, but Phillips boasts a higher average against left-handed pitchers this season. Going up against Alex Wood, who has struggled since joining the Los Angeles Dodgers, Phillips is a solid option.
Shortstop: Francisco Lindor, Cleveland Indians ($3,500)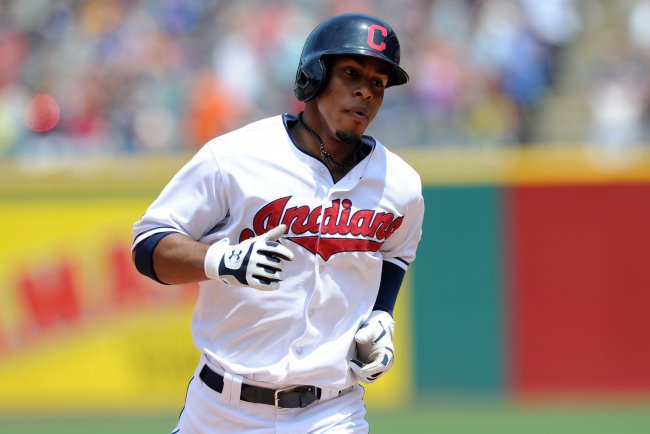 Ken Blaze-USA TODAY Sports

For those who have read some of my recent articles, you are already aware of my thoughts on Francisco Lindor. Anyone who hasn't read those aforementioned nuggets of wisdom, you're forgiven. Luckily, you still have a chance to jump on the Lindor train while he's still trucking along.
During his current eight-game hitting streak, Lindor is averaging over 10 fantasy points per game. He's not tearing the cover off the ball like Carlos Correa or Troy Tulowitzki, but he's consistent at the plate—and over $1,000 less than both players against Trevor May and the Minnesota Twins.
Outfielder: Ben Zobrist, Kansas City Royals ($4,000)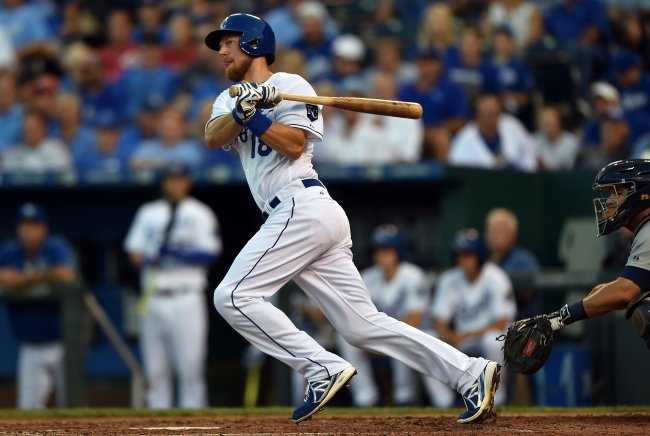 Peter G. Aiken-USA TODAY Sports

Change has clearly been a good thing for Ben Zobrist. The utility man is making the most of entering a postseason push with the Kansas City Royals. How, exactly? Oh, you know, by hitting .314/.405/.600 during August.
Zobrist reached base in every at-bat Thursday night with two singles and two walks. He's also facing Los Angeles Angels hurler Jered Weaver, a pitcher he's comfortable against during his time with Oakland. Weaver is scuffling and Zobrist has a .320 OBP with four extra-base hits against him. At $4,000, Zobrist is an affordable outfielder for owners.
---
DraftKings is hosting one-day MLB contests! Claim your free entry by clicking on the link and making a first-time deposit!
Follow R. Cory Smith on Twitter for more MLB DraftKings advice.
CommentsWrite a Reply or Comment:
You must be logged in to post a comment.