Meet the lefty who is either the most in-demand or unwanted player in baseball – CBSSports.com
Left-hander David Rollins might not be a household name, but, given the way his offseason is going, chances are you've seen him pop up on a transactions page at some point.
On Friday, the Cubs announced they've claimed Rollins off waivers from the Rangers. Small little moves like that happen daily in baseball, and no one knows that better than Rollins. He has now been claimed off waivers five times in the last five weeks.
Five times!
Here is Rollins' employment history over the last month:
November 18: Claimed by Cubs from Mariners.
November 22: Claimed by Rangers from Cubs.
December 2: Claimed by Phillies from Rangers.
December 21: Claimed by Rangers from Phillies.
December 23: Claimed by Cubs from Rangers.
Five waiver claims total, including two stints with both the Cubs and Rangers. Rollins' head shot at MLB.com looks very much like a guy who is sick of bouncing around and would like to stick with one team for a little while: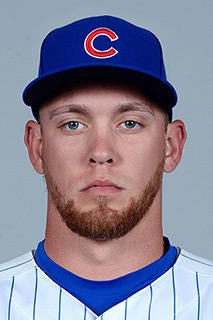 The expression says it all, doesn't it?
On the bright side, Rollins still has a 40-man roster spot, which is a big deal. Players on the 40-man get licensing money and all sorts of other neat perks. At the same time, so many clubs have cut him loose that it might be easy to feel unwanted. Stay positive, David!
Rollins is not the only player who has bounced from team to team on waivers this offseason, you know. Right-hander Brady Dragmire, who took Rollins' spot on the Rangers' 40-man roster Friday, has been traded once and claimed off waivers three times this offseason. Look:
December 2: Claimed by Rangers from Pirates.
December 14: Claimed by Pirates from Rangers.
December 23: Claimed by Rangers from Pirates.
I guess that means would should expect the Pirates to claim Dragmire off waivers from the Rangers in about a week, right?
CommentsWrite a Reply or Comment:
You must be logged in to post a comment.