WATCH: Australian Baseball League manager throws base in beer garden – CBSSports.com
The World Series is over, but there is still baseball being played on the other side of the world. The Australian Baseball League season is in full swing.
During Sunday's game against the Adelaide Bite, Sydney Blue Sox manager Jason Pospishil became upset with the umpires over a call at third base. The runner was caught in a rundown and appeared to run out of the baseline to avoid the tag, yet he was called safe.
Pospishil, a former minor league player with the Twins, argued with the umps and kicked his hat around. He then picked up the third base bag and chucked it into the stadium's beer garden. To the action footage:
The Australian announcer's commentary really pulls it all together. It's not often you get play-by-play of a managerial tirade.
Adelaide hung on for the 6-3 win over Sydney, by the way (box score). Astros minor leaguer Marc Wilk had a nice game, going 2 for 4 with two doubles and an RBI.
(h/t Deadspin)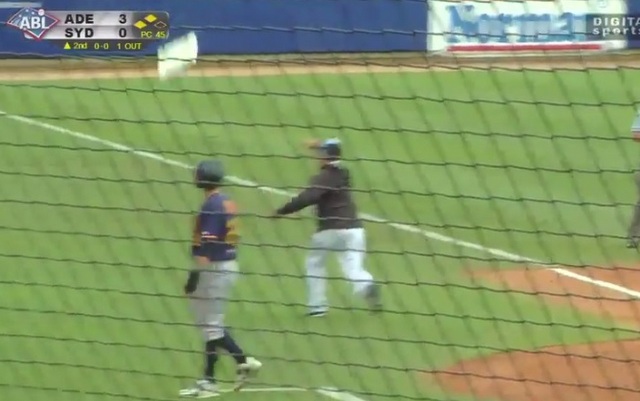 CommentsWrite a Reply or Comment:
You must be logged in to post a comment.