It won't be long until the thunder rolls at Daytona International Speedway.
Exactly seven weeks from today, the green flag will fall on the Daytona 500 on FOX, and already the anticipation is building.
With 49 days left until the 2017 Daytona 500, here are a few pieces of trivia around the No. 49 and Daytona:
• The No. 49 has appeared in 665 NASCAR Premier Series races, with seven victories, 76 top fives and 160 top 10s.
• The most successful driver in the No. 49 was Bob Wellborn, who won five times with that car number from 1957-59.
• Jim Paschal won once in the No. 49, on the McCormick Field Raceway quarter-mile track, which was built on a baseball field in Asheville, North Carolina. It was the only Premier Series race ever run at the track
• The last time the No. 49 won was in 1971, when Bobby Allison captured the Myers Brothers 250 at Bowman Gray Stadium in Winston-Salem, North Carolina, in a Ford Mustang. This race was a source of great controversy: NASCAR didn't include it in Allison's official victory totals because it was a combined field from NASCAR's top-two series of the day, the Grand National Series and the Grand American Series. Officially, NASCAR says Allison won 84 races; Allison will tell you the correct number is 85.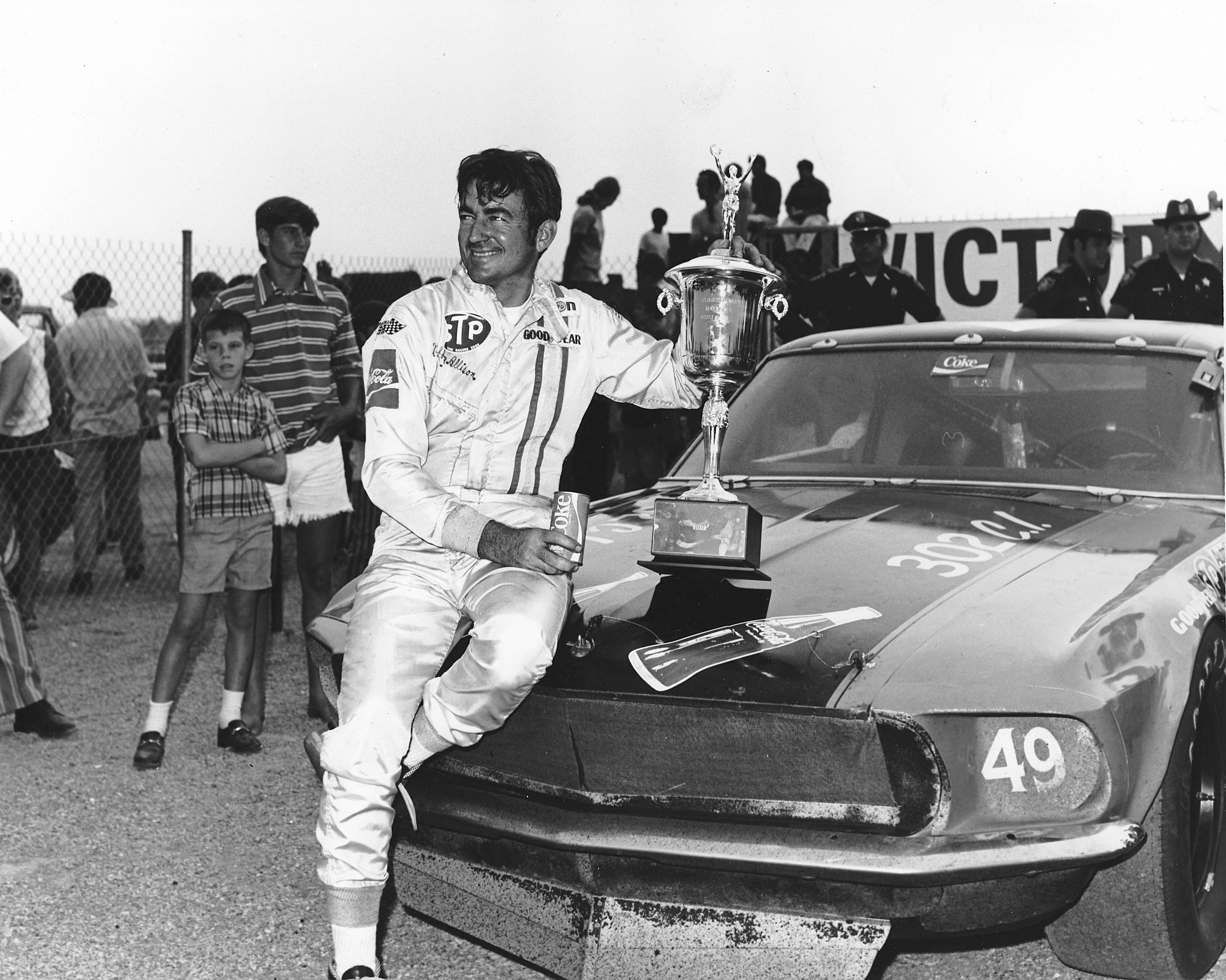 • The driver with the most starts in the No. 49 was G.C. Spencer, who made 238 races in the No. 49, with 35 top-five finishes, 77 top 10s and 118 laps led.
• The first time the No. 49 appeared in NASCAR's top division was Sept. 11, 1949, when Walter Minx competed in his only NASCAR race, starting 16th and finishing 43rd at Langhorne (Pa.) Speedway.
• The last time the No. 49 appeared in NASCAR's top division was last year at Homestead-Miami Speedway, where Matt DiBenedetto qualified 31st and finished 27th in his final drive for BK Racing.
• In 2015, 49 cars attempted to qualify for the Daytona 500. Neither of the Busch brothers competed in the 2015 race, which was won by Joey Logano. Kyle was injured in a crash in the XFINITY Series race the day before the 500, and Kurt was suspended by NASCAR.
• Last but not least, the 49th running of the Daytona 500 in 2007 was one of the most dramatic ever, with Kevin Harvick edged Mark Martin at the start-finish line, following a furious last-lap charge. The sprint to the checkered flag saw a massive pile-up behind the leaders, with Clint Bowyer's car going upside down and catching fire. Still, NASCAR opted not to throw a caution flag, with Harvick winning by just 0.020 seconds.