India vs Belgium, Junior Hockey World Cup: What time does it start, when and where to watch live coverage on TV … – The Indian Express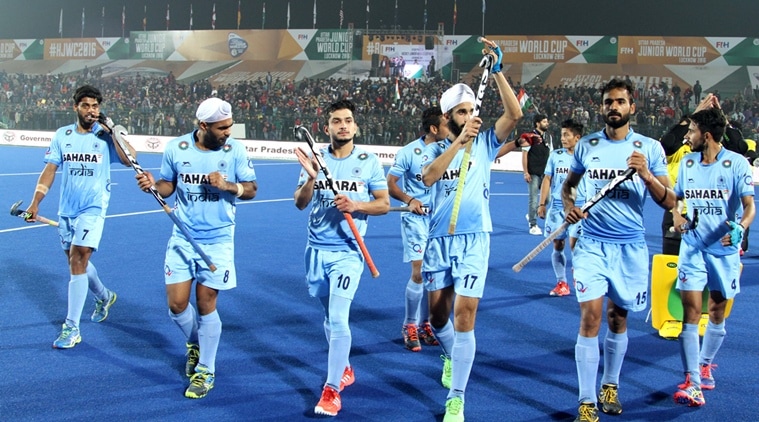 India take on Belgium in the final of the Junior Hockey World Cup.
The winner of the Junior Hockey World Cup would be decided on Sunday in Lucknow when home team India take on Belgium. A win for either teams would be a historic occasion for them. India would be winning the Junior Hockey World Cup for a second time – after a gap of 15 years – to replicate their 6-1 final winning exploits in 2011 in Hobart. On the other hand, Belgium are eyeing their very first title in this U-21 age group.
India come into the final after thumping wins in the group stages that saw them hand out 4-0 and 5-3 defeats to Canada and England respectively before South Africa tested the home side but still ended up on the losing side (1-2). Thereafter things have been tougher for India where they've needed come from behind goals to beat Spain 2-1 and penalty shoot-out to get past Australia in the semi-finals.
For Belgium, has been even more nerve wrecking. Like India, Belgium also started with three wins out of three in the group stages to beat Egypt (4-0), Netherlands (3-2) and Malaysia (3-0). In the quarters and semi-finals they were extend to the penalty shoot-out stages by Argentina and Germany but came out on top in both. With Argentina, they were locked at 1-1 and 0-0 with two-time defending champions Germany.
When is the Junior Hockey World Cup final between India and Belgium?
The match will be played in Lucknow which has seen a cold-wave ever since the start of the tournament. The foggy conditions forced the organisers to reschedule the 7 PM organisers to 6 PM. The final will be played on December 18 on Sunday – ten days after the start.
Which channel is broadcasting the Junior Hockey World Cup final between India and Belgium live?
The match will be broadcast live with Hindi and English commentary on Star Sports Network and its HD platforms.
Where will the Junior Hockey World Cup final between India and Belgium be streamed online?
The match can be streamed live online on Hotstar. You can also follow live updates and commentary on IndianExpress.com
CommentsWrite a Reply or Comment:
You must be logged in to post a comment.