Review of the Year 2016 – a year of incredible sport and dismal sport governance – The Independent
There were moments when sport in its purest form shone through in 2016, despite everything. An encounter with Amy Tinkler, for example, who stood 4ft 9ins tall and wore size 3 shoes in the Olympic gymnastics venue in Rio De Janeiro, from where she was about to return in to England's North East to collect her GCSE results. She had just won an Olympic gymnastics individual bronze and was so wonderfully unprepared for those questions which we always seem to ask when we're looking at undiscovered star.
Her father Michael's line of work, for example. He was "a manager," she said. "Of what?" we asked. "Just of a company!" she said. "I don't know which!"
It was both the innocence and the fearlessness of the young we were watching, as she embarked on her floor exercise – double salco, double pike and all – on an afternoon when the press gallery were looking for that kaleidoscope of invention called Simone Biles, competing at odds of 300/1 on. Thank you for an indelible memory, Amy Tinkler.
But it was a year where the sport's dismal lack of self-regulation and self-awareness was pitifully evident again. It ended with the spectacle of British Cycling and Sir Dave Brailsford being dragged before a committee of MPs to explain – unsatisfactorily – the contents of a mystery medical package dispatched to their athletes. Brailsford's smug performance did not obscure a sense that someone somewhere was engaged in a cover up. Like his former performance director Shane Sutton, who also testified, the knight of the realm was too pumped up with Olympic success to discern the watching public's scepticism. It was hubris incarnate.
The controversy has certainly been enough to tarnish the image of the sport which eclipsed all others for British medals at the Rio Olympics. The absence of Bradley Wiggins and Tour de France winner Chris Froome from the BBC's Sports Personality of the year shortlist told us that much.
Still, if sport is able to conveniently put the institutionally corrupt, cheating Russian competitors out of mind, what hope for any sanctity in the sport?
We began the year hoping that Russia would be forced to admit a systemic and criminal doping of their athletes, under the threat of a blanket exclusion from the Rio Games. They steadfastly refused and yet Vladimir Putin's sporting crony-in-chief, the International Olympic Committee president Thomas Bach, refused to ban the nation from the 31st Olympiad. The Games were thus polluted by the unmistakable whiff of doping and cheating. It took the Paralympic movement to tell the world that the Russians are the scourge of elite sport, banning them from Rio as the IOC should have done.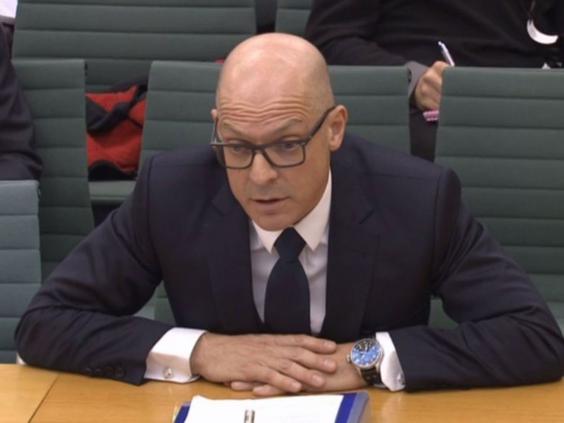 The British delegation at Rio nominally refused to ignore this tawdry sense of wheels within wheels to pass, expressing 'disappointment' with Bach and implying a failure to lead, but nothing has changed. The limp German Bach limps on – beyond reproach and an embarrassment to the spirit of his movement.
The British, meanwhile, got on with the job of winning Olympic medals by the bucketful, pushing the Chinese into third place in the Rio medal table. Britain has become a sporting superpower," declared UK Sport's chief executive Liz Nicholl. The organisation had doled  out £274m across all Olympic sports, mainly through lottery money, to achieve that haul, meaning that Britain's 67 medals came at a cost of just under £4.1m each – at a time when participation in sport remained lower than it was in 2012, in austerity Britain. Nicholl insisted that this medal haul would be a catalyst for broader participation in sport, though we await evidence to back up that claim. Few can argue that this was the purest form of sporting triumph.
The sense of a sporting world out of touch with itself and too absorbed with a self-importance borne of incredible wealth was evident in England's tortuous participation and early exit from football's European Championships. From their base in Chantilly, the national team's joyless campaign foundered on complacency when manager Roy Hodgson fielded a weakened side against Slovakia even before the side had qualified for the knock-out stages. The manner of their eventual exit – to an Iceland side materially poor by comparison but fabulously rich on spirit – seemed like a parable.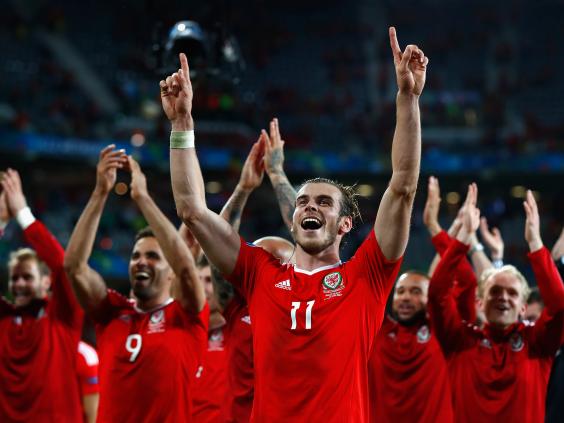 So did the extraordinary progress to the semi-finals of Wales, whose squad were free in mind and spirit, enjoying themselves and each other's company and so far removed from po-faced, serious England, whose manager had to be dragged into a final press conference to explain himself.
Others revealed, too, that the spirit of sport can prevail. Leicester City – by accomplishing the most extraordinary Premier League title in the teeth of the extraordinary, indecent spending of the Manchester clubs, Arsenal and Chelsea. Olympians such as diving's Jack Laugher and Chris Mears – whose poolside interview with us in Rio was another to live in the memory. Danny Willett's searing triumph in golf's Masters.
Far from the field of competition, 2016 was also the year when the bereaved Hillsborough families finally won their fight for justice after 27 years in which the lies propagated against them by South Yorkshire Police had been allowed to prevail. Incredible spirit.
We still await a sense that those who govern sport will demonstrate a scrupulous level of transparency and professionalism befitting those whose work and talent makes it such an extraordinary realm to report. Don't hold your breath.
Reuse content
CommentsWrite a Reply or Comment:
You must be logged in to post a comment.