Now the real Monster Energy NASCAR Cup Series season begins.
Daytona Speedweeks was what it always is — two incredibly busy weekends of high-intensity, wide-open racing that resulted in a ton of wrecked race cars and dashed hopes, and an emotionally charged triumph for the winner, in this case, Kurt Busch.
That said, Daytona is its own animal, with a totally different rules package than we will see this weekend at Atlanta Motor Speedway, site of Sunday's Folds of Honor QuikTrip 500 (2:30 p.m. ET, FOX).
The rules package the teams ran in Sunday's Daytona 500 will be used again only at Talladega in the spring and fall, and at Daytona in July.
The rules package the teams will run this weekend at Atlanta will be used at 21 of the 23 tracks on the Cup schedule and 32 of the 36 points races.
What you will see at Atlanta this weekend is a lot more like what you're going to see most weekends this year.
For 2017, NASCAR has cut aerodynamic downforce for the second year in a row, reducing it from about 2,700 pounds to 1,500, which make the cars harder to drive, especially at a fast track like Atlanta.
"Superspeedway racing doesn't really give us a clear picture of how the new race package for 2017 will handle until we get to a place like Atlanta this weekend," said Jason Ratcliff, crew chief for Matt Kenseth's Joe Gibbs Racing Toyota.  "This weekend will be the first true application of changes put into place this year when it comes to the downforce reduction, along with the format changes during the race, and all the other modifications."
Another factor that will be on Sunday is tire wear: Atlanta has the second-oldest racing surface in the Cup Series and it's extremely abrasive, which means tires wear very quickly. And that could be a huge factor in who wins on Sunday.
"If it comes down to a late-race restart you must have the ability to go fast for a short run," said Martin Truex Jr. of Furniture Row Racing. "If it goes long green-flag runs, you can find yourself in trouble if you're having issues with long-run speed. It will be interesting to see how short the fuel runs will be with the tire wear. Stage racing throws a new wrinkle into the strategy for pitting, fuel runs and tire wear."
"To be successful at Atlanta takes a good setup – you've got to hit on everything just right," added Dale Earnhardt Jr. "The tires wear out pretty bad, so if your car is not doing well on old tires you can really suffer there."
And the falloff ought to make for an entertaining race on Sunday.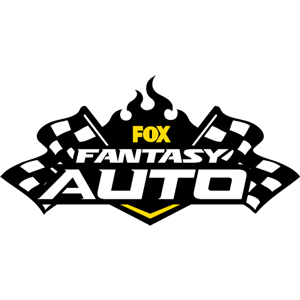 Play Now!