The Utah Jazz were supposed to give the surging Golden State Warriors some trouble. They were supposed to make things at least a bit interesting.
Perhaps the Jazz will do that at some point in the next week. They certainly didn't do it Tuesday night in Game 1 of the teams' Western Conference semifinals series in Oakland — a 106-94 Golden State win — and the way that game played out, it doesn't look all that likely that they ever will.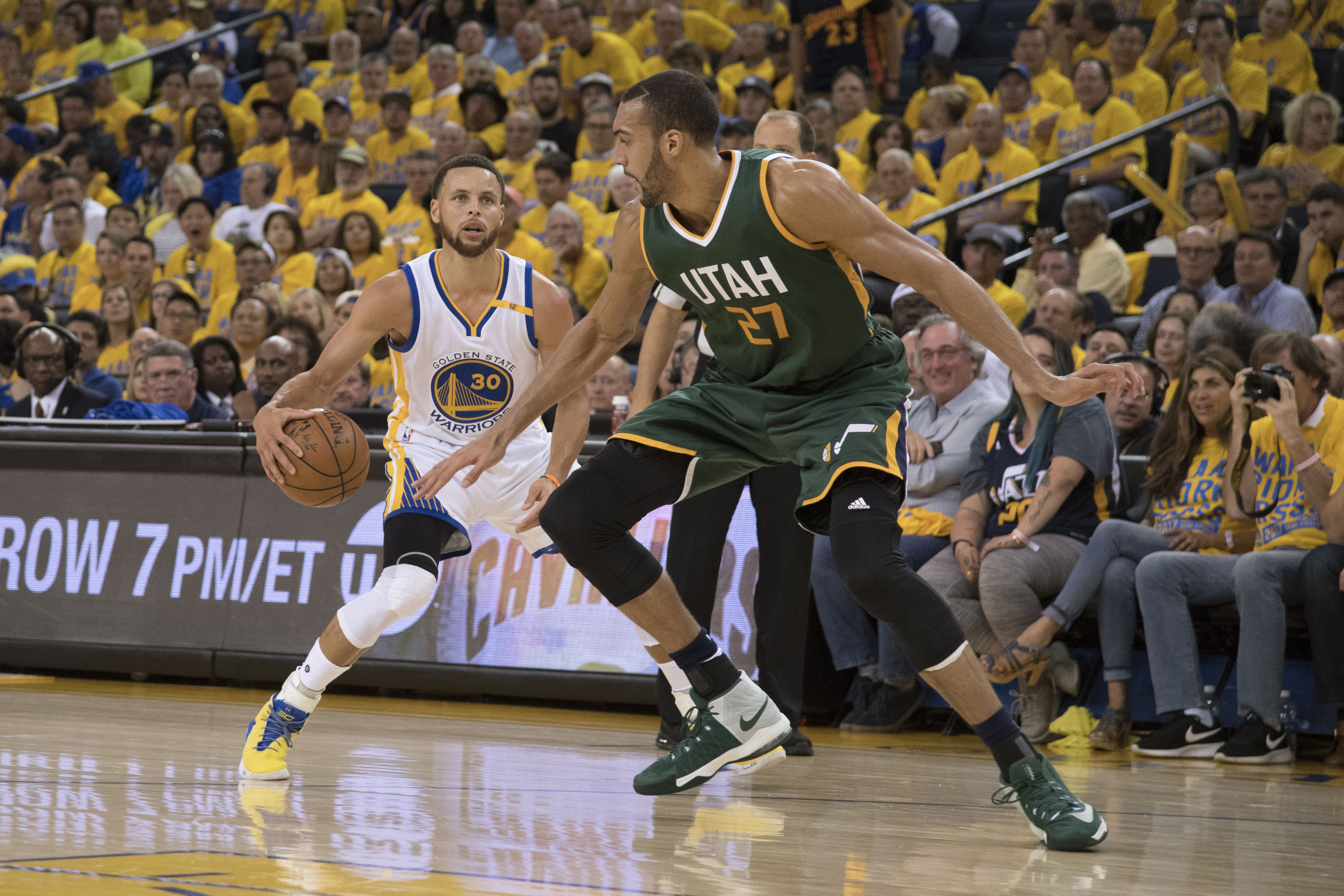 Golden State played a mediocre game by their standards. They only made 25 percent of their 3-pointers, and Kevin Durant and Klay Thompson weren't exactly spellbinding, as they combined for 32 points. The Warriors didn't have their typical (as of late) hyper-crisp defense in Game 1 either — Utah saw plenty of open looks that most teams don't get when the Warriors are locked in on that side of the court, looks that pulled the Jazz back into the contest at points.
But every time Utah cut the Warriors' lead down to a manageable size, Golden State — like a big brother in a driveway one-on-one game — re-established dominance. When Utah pulled within seven points early in the third quarter, the Warriors hit them with a 9-0 run; when the Jazz came back to pull within nine late in that same frame at 82-73, Golden State went on a 12-0 run to finish the game.
It was recreation for the Warriors Tuesday night. They weren't challenged. How could they be when the Jazz turned in such a limp effort?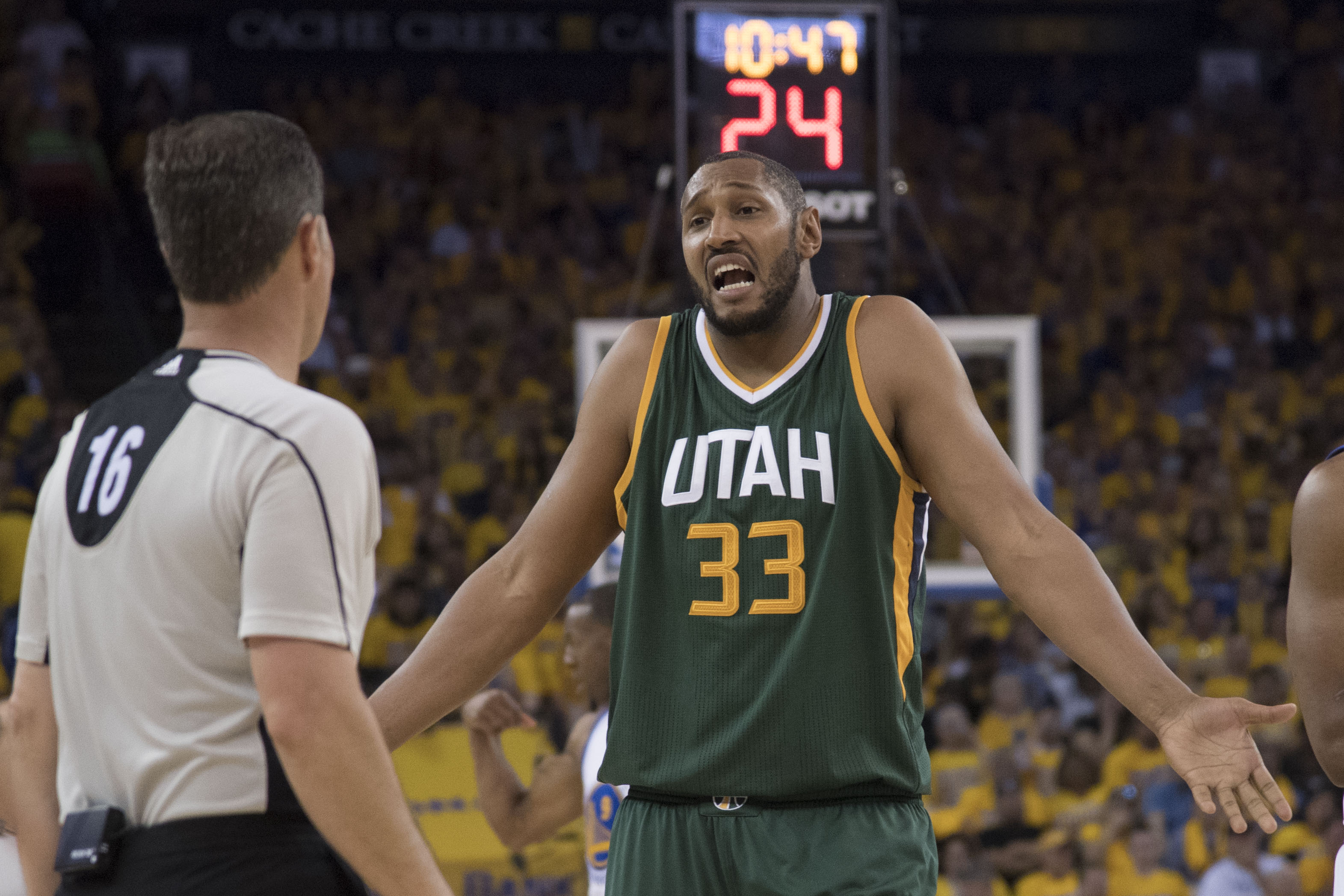 The Warriors didn't respect Rudy Gobert's presence in the paint Tuesday, on either end of the court, and he didn't give them any reason to second-guess that decision. George Hill — who tormented Stephen Curry by playing off the ball often in the regular-season showdowns — was a non-factor in the contest, scoring only seven points.
Gordon Hayward scored 12 points on 25 percent shooting, and the Jazz offense was never able to find a rhythm in the half-court. Utah turned the ball over 13 times and was burned in transition for 48 minutes. There was no precision passing from the high post or backdoor-cut mastery — the San Antonio Spurs of the mountains never descended.
Even as big underdogs on the road, the Jazz should have been better. It was a disappointing performance to the team, its fans, and probably the Warriors too.
Maybe they'll arrive for Game 2 on Thursday.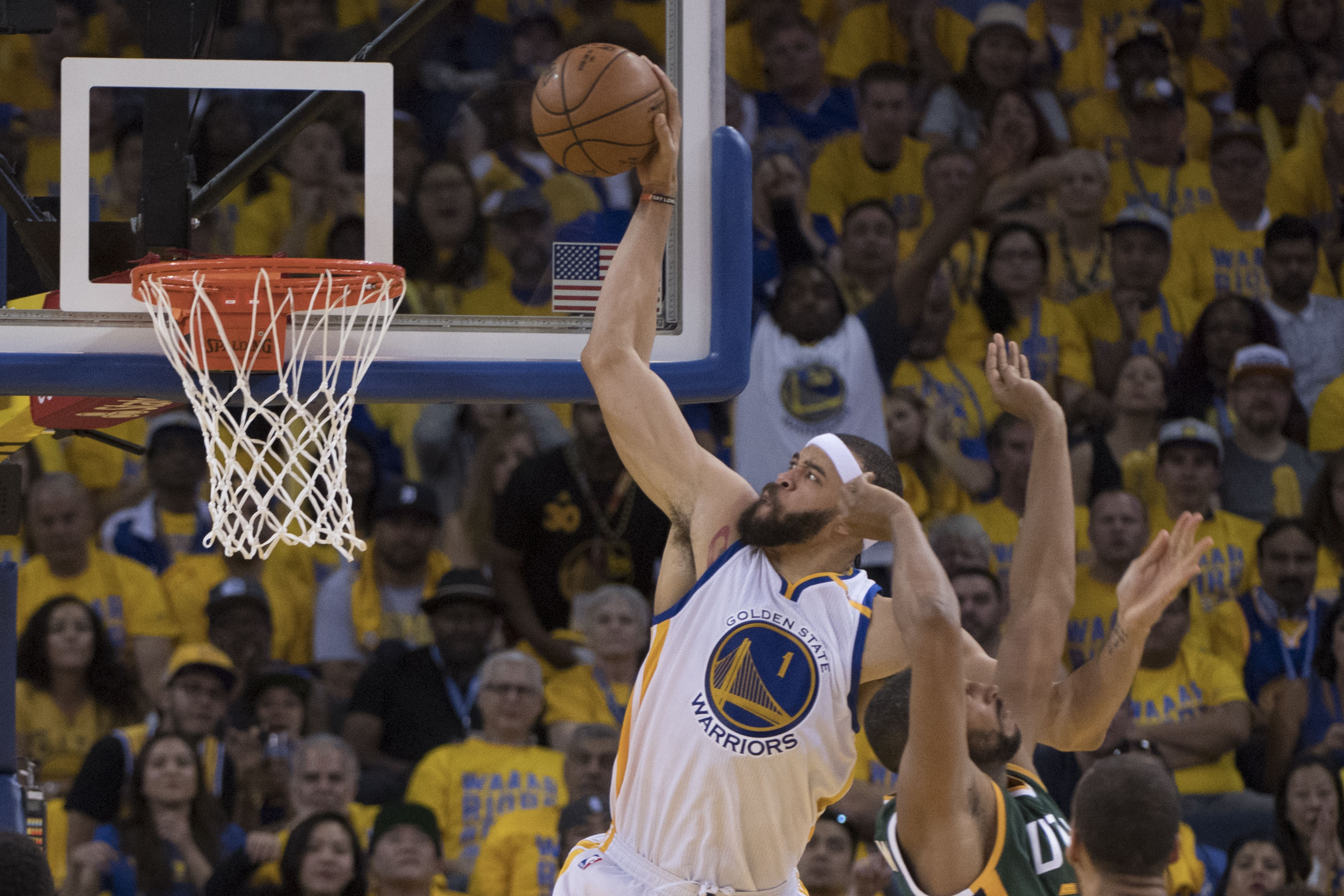 All season, Golden State has coasted. Can you recall a team winning 67 — SIXTY-SEVEN — games with such ease? The Warriors have played 87 games without really being tested. A third straight NBA Finals berth was presumed 10 months ago, when Kevin Durant signed, and nothing has seriously challenged that presumption.
But Utah, with their refined, efficient, and slow style of play, presented the best threat to Golden State in the Western Conference playoffs. It wasn't San Antonio, who would be run off the court in a seven-game series, or the Rockets, would just be trying to fight fire with fire, knowing that the Warriors have a flamethrower — no, the team with the best chance to make the Warriors work for it this postseason was the up-and-coming Jazz.
And after Game 1, it looks like Utah would be lucky to force a Game 5.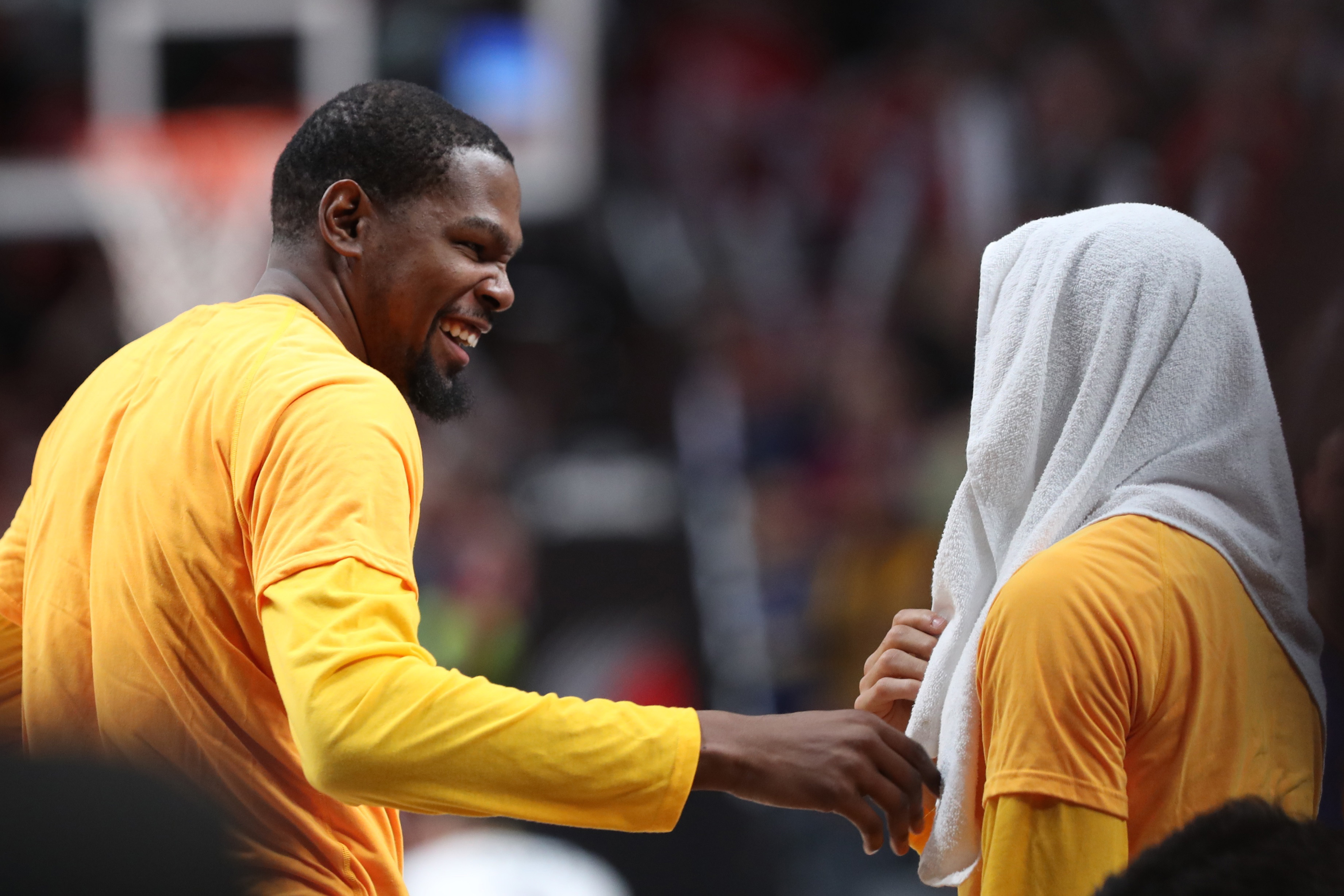 Maybe San Antonio has a comeback in them that will create momentum they can carry into the next round. Maybe the confidence that comes from playoff success will help the Rockets go punch-for-punch with Golden State in the Western Conference Finals. Maybe Utah played a poor game and will give the Warriors good games from here on out.
Things can change. Nothing is a done deal.
But right now, that big, bold presumption from July looks to be in mint condition.