Benjamin Hochman, a St. Louis native and graduate of the University of Missouri School of Journalism, has been hired as a sports columnist for the St. Louis Post-Dispatch. Hochman returns home from Denver, where he held the same position for The Denver Post.
In the past six years, Hochman, 35, has received six national honors from the Associated Press Sports Editors, the "APSEs," considered the Oscars of sportswriting. Hochman covered the Denver Nuggets prior to his promotion as full-time sports columnist, and in his first full year on the job, 2014, he placed fifth-best in the country.
And now he's coming home, to share his voice and passion for St. Louis sports with the readers of the Post-Dispatch.
"I'm one of them," Hochman said. "I get St. Louis sports. I've lived St. Louis sports. I know the significance of David Freese and Tom Niedenfuer and 1.12. I was at the first Rams game, and I've counted along with the Towel Man at Blues games."
Read Hochman's columns from the Denver Post
Follow Benjamin Hochman on Twitter
After graduating from Clayton High in 1998, Hochman got his degree from Mizzou in 2002 and headed to New Orleans, where he wrote for the Times-Picayune. He covered the NBA, NFL and college sports, while writing the book "Fourth And New Orleans," about Hurricane Katrina and the city's bond of football.
"I'm fired up to join my hometown paper on a journey into the digital age," Hochman said. "The modern sports columnist doesn't just write for the newspaper – he or she is omnipresent online with tweets, videos and blogs. I can't wait to interact with St. Louis sports fans and bring my passion home."
The Post-Dispatch also announced Wednesday the hiring of Ben Frederickson, whose primary responsibility will be serving up commentary for the newspaper's website, STLtoday.com.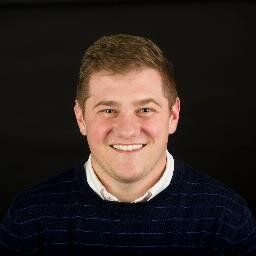 Frederickson, who also has won numerous APSE awards, most recently covered University of Tennessee sports for the Knoxville News Sentinel. He is a native of Sedalia, Mo., and also graduated from the Missouri School of Journalism.
Hochman and Frederickson will join the Post-Dispatch on Aug. 31.
— Sports editor Roger Hensley