'Sports are boring' — Gregg Popovich – ESPN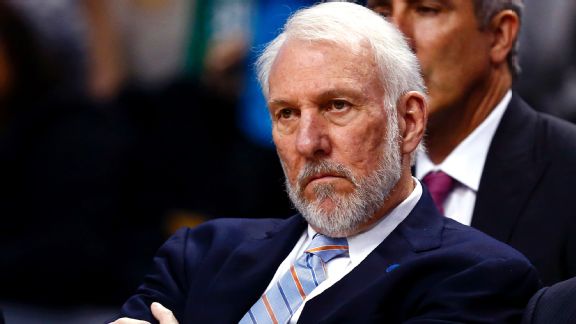 Mark L. Baer/USA TODAY Sports
The Kansas City Royals closed out their World Series win over the New York Mets on Sunday night, coming back from 2-0 down in the ninth inning and winning 7-2 in 12.
So, with the San Antonio Spurs in NYC to play the New York Knicks on Monday, coach Gregg Popovich was asked if he watched Game 5.
No he didn't.
"If it's nighttime, it's dinnertime. Dinner and wine. No baseball, no football, sports are boring. I'm serious. You think I'm being funny. Why would I want to watch a baseball game when I could go to dinner and relax with friends and enjoy it?"
Classic Pop.
ESPN Knicks reporter Ian Begley contributed to this report.
CommentsWrite a Reply or Comment:
You must be logged in to post a comment.